Waxhaw Animal Hospital
Waxhaw Animal Hospital is our community's wonderful animal hospital, located in the heart of Waxhaw, NC for over 35 years. We love being your
other family doctor
! We strive to provide the best information and lifelong veterinary care to your pets and your family! We are a member of the American Animal Hospital Association (AAHA), and continue to advance our skills and technology to keep your pets' health options convenient and affordable.
Our Motto:
"Helping your pets enjoy a lifetime of good health."
Our Mission Statement:
To consistently provide comprehensive, high-quality, compassionate veterinary care to all of our clients and their pets.
Hospital Philosophy:
It is our desire to provide the highest quality medical and surgical care to our patients and offer the best possible service to our clients. Our clients are friends as well as customers, and we value their continued trust and goodwill.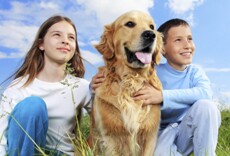 601 N. Church St.
PO Box 275

Waxhaw

,

NC

28173

Phone: 704-843-2269
Fax: 704-843-3629
M - Th: 7:30 am-7:00 pm
Fri: 7:30 am-6:00 pm
Sat: 8:00 am-12:00 pm
Sun: 5-6 pm (Boarding Pick Up Only)